The knives have arrived!
As you can see, we ended up going with the Zwilling J.A. Henckels Four Star 8-Piece Knife Set with Block because we were able to get it via Bing cashback from Macy's for $150 less $30 for the cashback. I'm glad we finally ordered
some
thing because all the knife choices were driving me crazy!
In other news, I'm getting ready to pack for Taiwan, which is pretty exciting since I've never been back during the winter before. I'll be missing out on some prime snowboarding time but we should be able to squeeze in one trip before I fly out. And hopefully this jacket gets in this week and fits me! It popped up on tramdock.com for $86, down from $228 retail ($115 on backcountryoutlet.com) so I definitely got sucked in by the price. I'm praying that this jacket has what I want (warmth, good powder skirt, & lots of pockets) because I am tired of shopping around.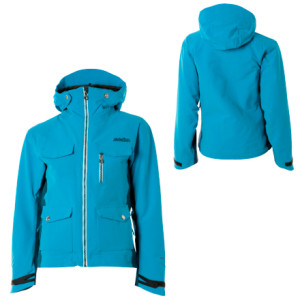 *edit
The jacket arrived and it fit, but
1) The "bottoms up" powder skirt is literally an upside-down powderskirt, so the elastic ends up at my waist, above my snow pants. It's a terrible design for people who wear snow pants, but would work for someone with a bib.
2) The collar was restrictive when zipped up the whole way
And thus, it is being returned. It seemed like a very well-constructed jacket otherwise. That powderskirt was just ridiculously disappointing.