After searching for an intense month (give or take a couple weeks) and trying out lots of expensive things that just didn't feel right, I am now the proud owner of this snowboarding jacket and it only cost I.S. $30. I probably love the price more than the jacket itself, but I think it's acceptable because IT WAS ONLY $30!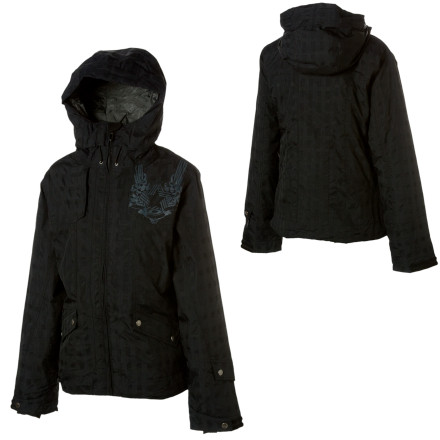 It's got a good number of pockets, wrist gaiters (which should be the norm on winter sports jackets, but isn't for some stupid reason), powder skirt that isn't upside down (whoever thought that was a good idea should be shot), a good amount of insulation, and pit zips for when the insulation is too much. Yay! For now, this jacket will do me good. But some day... some day I hope to upgrade to this:
Thanks 老公! Oh, and btw, I am loving the keyboard shortcut to switch between En/Ch. Why didn't I ever think of this sooner...