Last year when I got into snowboarding, I.S. got me a great
Oakley jacket at a killer deal of $36
but ultimately, my heart was still set on getting a European branded ski jacket like
Norrona
or
Eider
because I was really drawn to their cut and style (and yeah, maybe I'm a bit of a brand-whore =p). I.S. & I have been watching
Steep & Cheap
for a good deal to come around on one of those branded jackets since they are the only US carrier of those brands and our patience has paid off! He scored me the
Norrona Svalbard dri 3 jacket for $127
(66% off regular price!), which was just delivered today.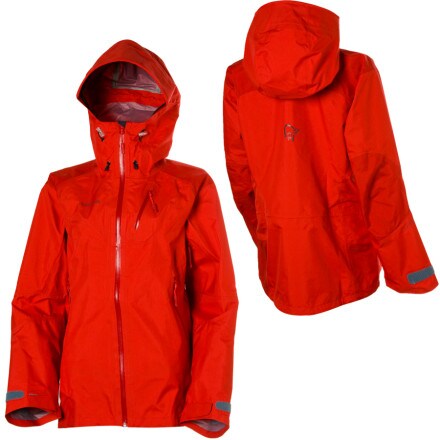 It's just a shell, so I will need to get some layers to go underneath, but I don't mind shopping for more layers, as I'll need to start dressing in layers for Fort Collins weather. This shell will be great for the rain and wind, though now it means I.S. & I will be jacket twins because he has the
Norrona Falketind Gore-tex Pro Shell
in the same red color =p
But yay for Steep & Cheap discounts & yay for the jacket fitting me! This is probably the only thing that could get me excited for some crappy weather.